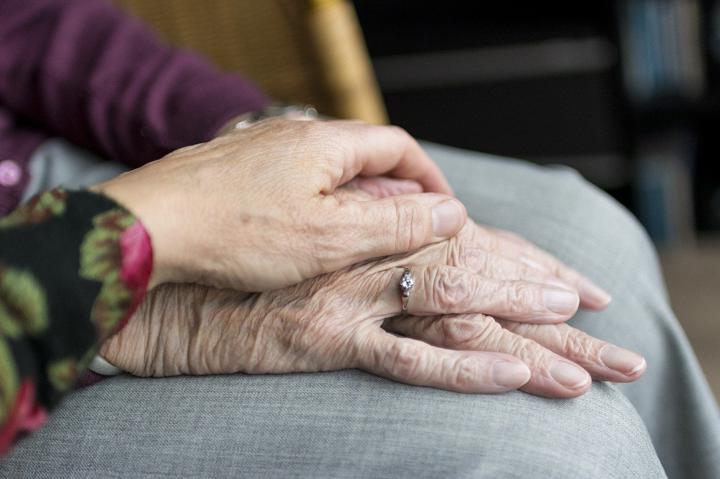 In the past few weeks, we've all seen things that were "normal" in our lives be redefined. Work, school, shopping, recreation. All of them are different now as we try to figure out the best way to stay safe for ourselves and our communities. And so it is no surprise that we also need to redefine the notion of family caregiving.
If you're living with your loved one, you need just as much help as before… maybe even more, but you also need to get that help without increasing the risk of bringing COVID-19 into your home. That's where a highly organized personal support team can make a huge difference. 
In most social circles, people are looking for a way to help right now - but, they are also nervous about their own health and the health of their immediate families. They are feeling overwhelmed by the amount of information being thrown at them at the moment from schools, the government and more. That's why creating specific, low-risk asks is essential to getting the help you need - both tangible and emotional.
Using the free ianacare app, we see that on average 70% of requests for tangible support are being fulfilled! Family caregivers are saving huge amounts of time and stress because there is a team ready to help. Requesting help through our app helps supporters know exactly what they can do instead of making broad suggestions like "a meal would be great", "I'd be happy to walk your dog sometime", or "I can give you a ride if you need it."   
Once a request is made it can be easily accepted or rejected so there is no miscommunication (e.g., I thought you were doing that?) and overlap (7 meals on one day and none next week!).  ‍
But, how do those help requests and offers change in the age of COVID-19?  Supporting caregivers is even more critical now and we wanted to share ways we can care, deliver, connect, and emotionally support without contact. 
The evolution of family caregiving support‍
Let's take a look at how some of the most common areas of caregiving support have changed (all of which can be coordinated through the ianacare app.)
1) Instead of scheduling an in-person visit, request a call or virtual coffee date with your loved ones.
‍Whether you are scheduling a call for yourself or the person you are caring for, social interaction is incredibly important while you're staying at home. It gives everyone something to look forward to if you coordinate a one-on-one or group experience at a specific time. There are a few tools you can choose from to run your video calls.
Facetime. Facetime is probably the easiest choice if you're using Apple products like an iphone, iPad, or Mac computer. Just go into a contact record and choose facetime from the menu and it will start a video call. Then you can add more people (up to 32!) to bring the family together.
Zoom. Zoom is a video conferencing platform that has become all the rage in the past few weeks. You can set up a free account and have up to 100 people (although I don't recommend more than 5 or 6) on a call at once for 40 minutes, all for free. 
Google meet. Google meet is another free conferencing app that includes video and audio. You can create an account using your gmail address and people can join without a gmail account.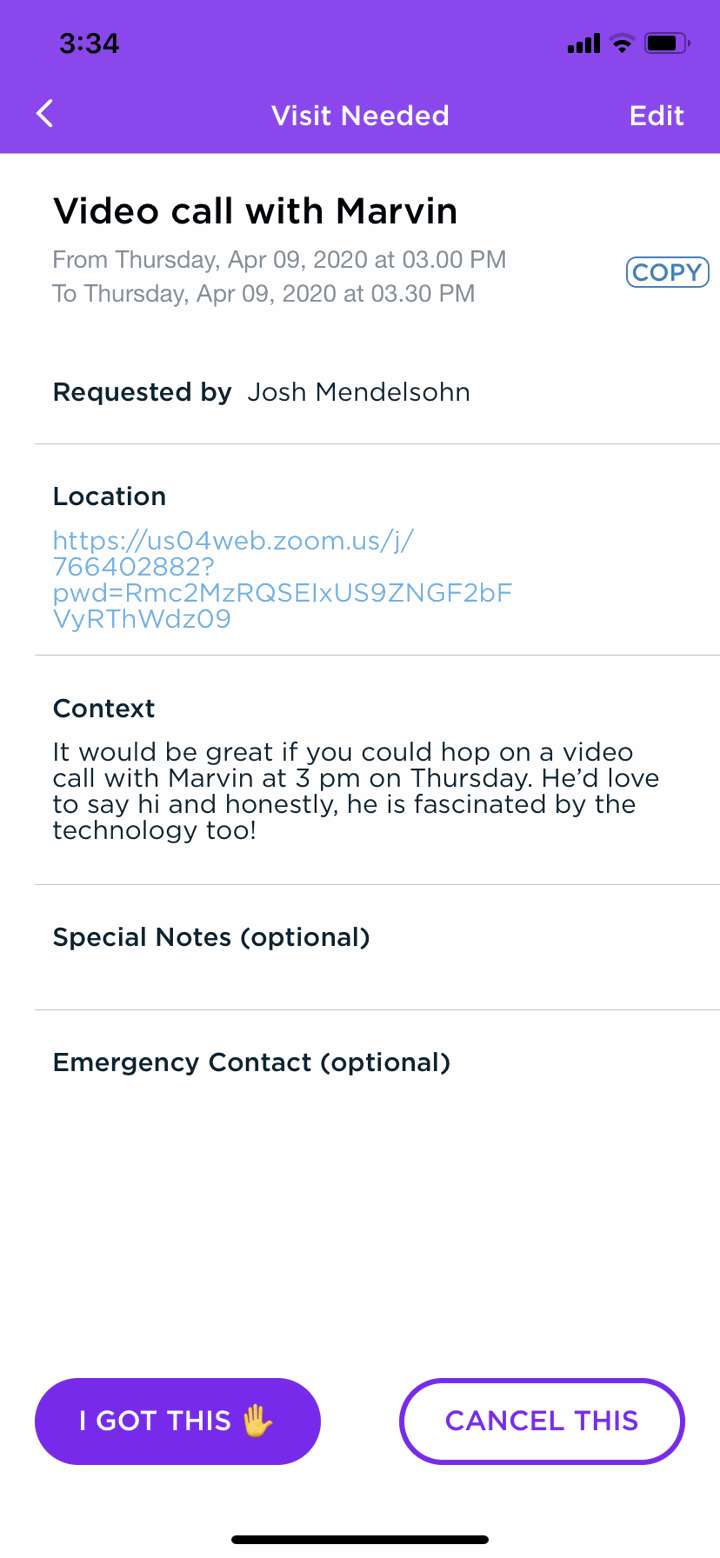 2) Instead of requesting home cooked meals, ask for meal deliveries. 
Everyone loves a home cooked meal and nothing feels better than pouring some love into a dish and bringing it to a friend or loved one who needs your help. Unfortunately, the process of getting groceries, cooking, and then handing off a dish comes with some risk of exposure to COVID-19. Instead, you can use meal delivery to reduce the risk with the added bonus of helping the hard hit restaurant industry. 
Note: If you're receiving the meal, you'll still want to use disinfectant wipes on the grip areas and bottom of the bag and on the containers to be safe.
Local restaurants. Most of the restaurants in your area are struggling right now and the ones that have remained open are likely set up to do touchless ordering and delivery so you can send a meal, pay for it, and request that it be left on a doorstep instead of handed over person to person..  ‍
Grubhub: If you're not sure where to order from, you can search the Grubhub directory by address to find restaurants within the delivery zone of the recipient.
‍Ubereats: Similar to Grubhub, Ubereats partners with local restaurants to use Uber drivers to deliver food from local restaurants to recipients. When you put in the recipient's address, you'll see all of the available options.
3) Instead of a joint shopping trip, request no-contact drop offs or deliveries of groceries and supplies.
‍Before COVID-19, shopping trips were a great social trip in addition to being a functional necessity for family caregivers. Unfortunately, they now have added risk of coming in contact with the virus and bringing it back into the home of an immune-compromised loved one. 
Grocery delivery services. Many grocery chains have their own delivery services like Albertson's delivery or you can use third parties like Peapod or Instacart. With these solutions, you can order a full shopping trip without leaving your home and have it delivered to your doorstep. If you want to use these services, you will need to do it far in advance of needing food and supplies because delivery windows are hard to come by right now. If you're ordering for someone else, make sure to let them know when it will arrive so perishables don't get left outside for too long.
Amazon wishlists. One way to make it easier for people in your social circles to help buy food and supplies is by creating an Amazon wish list. If you're using ianacare, they can get to the wish list from within the app and easily buy something you need and have it delivered to your home. 
Bulk shopping trips. If all else fails, you can ask the people in your social circles to pick up items at the store and drop them at your door, preferably as part of a trip they are already taking. In this case, you should make your ask as specific as possible to minimize the guesswork and confusion. Don't be shy in asking them to take protective measures as they shop.  
Note: In all cases, family caregivers should clean the packaging of items delivered BEFORE bringing them into the home. Here are some excellent tips for being diligent on cleaning delivered items from Dr. Jeff VanWingen.
4) Instead of blasting social media with your intimate updates, make your conversation private.
Within your ianacare team you can share things that you might not want to open up about to your larger community or social media. Whether that is detailed health updates, your current emotional state, or something else… doing it in a private space (you can control who is on your team) can help you get the emotional support you need without broadcasting everything to everyone you know.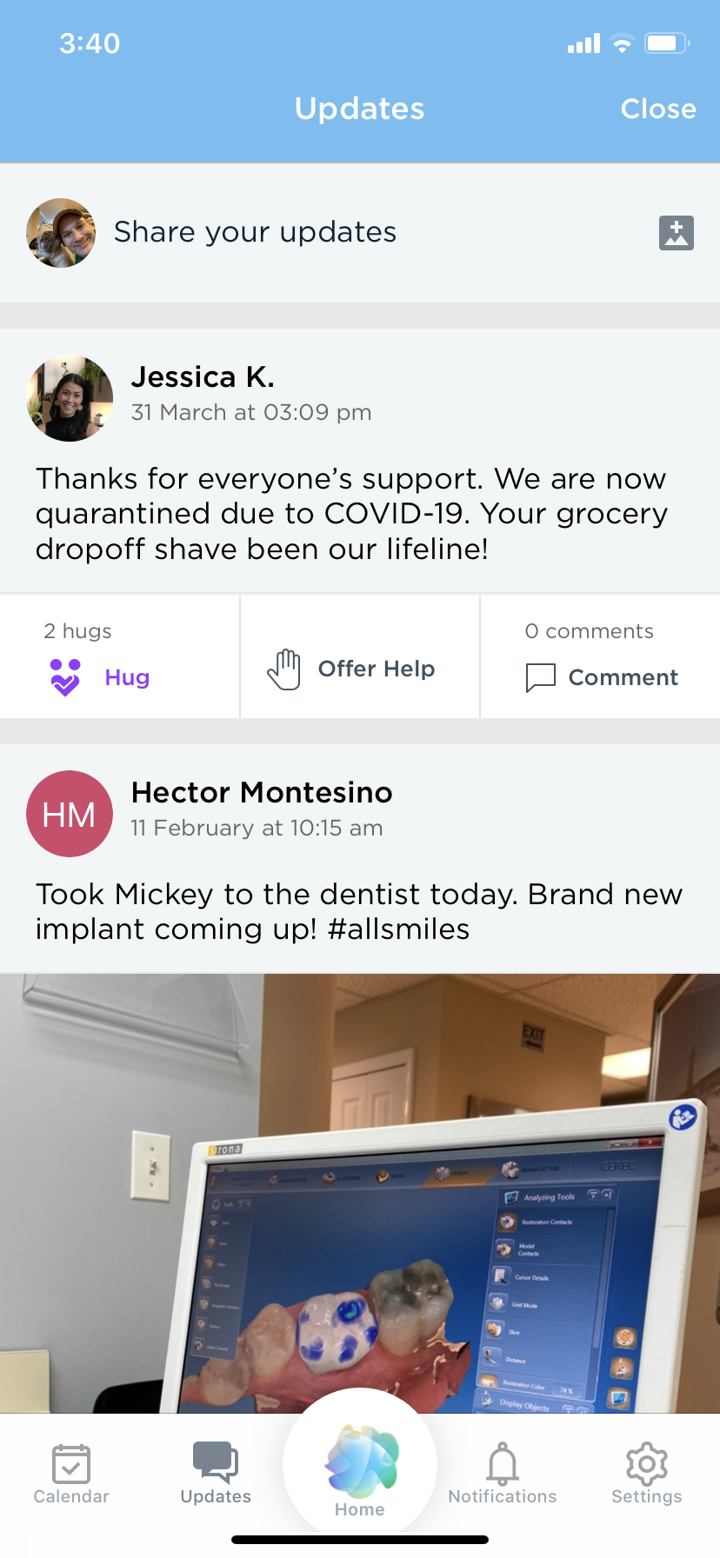 The truth is that everyone is adapting to a new way of life and the ways that your social circles need to adapt are very real too. However, that doesn't mean that you have to be in this alone. The people in your life still want to help, they just need to do it in a way that is safe for everyone and following these tips, they can.