I have an image seared in my heart of my mom spoon feeding me - as I was breastfeeding my newborn daughter, Kayla. Years later, I found myself feeding my mom as she was recovering from one of her many chemo treatments. I'm not sure if this is what the phrase 'circle of life' was intended to mean.
My mom had pancreatic cancer for nearly eight years. It was a miracle that she survived that long, which made it possible to know and pour love on all of her seven grandchildren. She was only 60 years old when she first got diagnosed. After the Whipple surgery - an operation that removes the head of the pancreas, the first part of the small intestine, the gallbladder and the bile duct - and three full rounds of chemotherapy over the course of seven years, my mom shed forty pounds, lost her hair, and eventually had nothing else to give.
My dad was her main caregiver at that time. He tirelessly juggled work as he constantly checked in throughout the day and cared for her throughout the night. During one of my visits, I was shocked by the state of the house. Fast food wrappers were everywhere and my parents looked extremely exhausted. I finally convinced my mom and dad to move in with my family – from New Jersey to Boston. I have three kids (ages 10, 7, and 4 at the time) and I was always a full-time working mom. Shortly after they moved in though, I quit my job and became their full-time caregiver. I found myself thrust into the position of navigating all of her medical care, performing the nursing duties such as draining her stomach from tubes several times a day, feeding her, bathing her, carrying her, and doing all I could to provide the care she needed. It was the hardest, most exhausting, and loneliest time in my life. Other than to drop my kids off at school or go to the hospital, I felt completely isolated and alone.
My mom passed away in my home on June 30, 2017.
Since then I've wondered: why is something as universal as caregiving - something all of us will go through at some point in our lives - so hidden and so private? Why do we isolate ourselves and suffer alone instead of reaching out for help? Is it pride, fear of burden, confusion, or denial? Why can I use my mobile device to order frozen yogurt delivered to my door, yet I couldn't use it to help navigate one of the most important times in my life?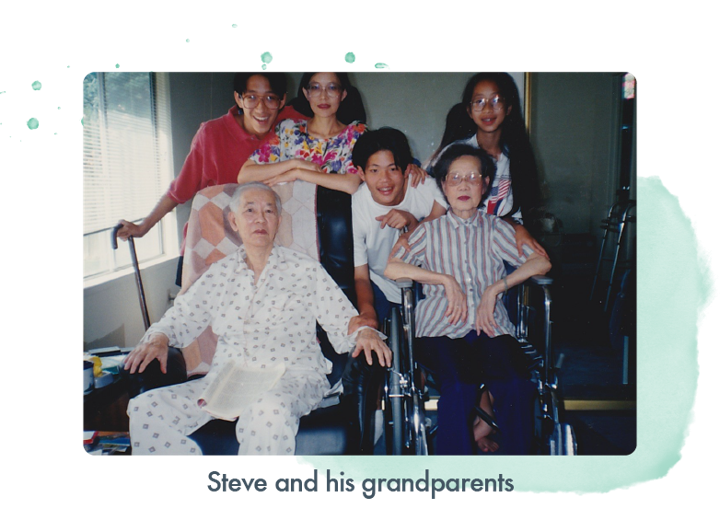 I felt strongly that something had to change. So, I called my friend, Steven Lee, who is now my co-founder. He grew up watching his grandfather battle Parkinson's Disease. In just ten years, his grandfather went from being a healthy tower of strength in his family to being completely bedridden. So, he immediately understood. Steve and I spent months voraciously digging into healthcare - reading medical journals/books and interviewing hundreds of doctors, social workers, patients, and caregivers. What became apparent was the significant role of the family caregiver.
‍We were shocked to discover that 1 out of 7 people in the US alone are diagnosed with a type of illness where the illness or treatment are so harsh that the patient cannot care for him/herself. Think about Alzheimer's, cancer, stroke, MS, debilitating heart failure - as well as major accidents, disabilities, and special needs. When we think about these types of conditions, we often focus on the medication, surgery, doctor's orders, and what happens in the hospital. Yet, over 90% of the actual time being cared for happens in the HOME, not the hospital. They are typically cared for by informal family caregivers who are unsupported, untrained, and unpaid. There are 43.5 million family caregivers in the US. They are the invisible backbone of our healthcare system. In fact, if you added up all the hours of care that informal family caregivers provide, it adds up to $470b worth of care every single year. Without them, our entire healthcare system would collapse. More importantly, our society would suffer.
Caregivers need to be encouraged with empathy, they want to be empowered with a mindset, and they need to be equipped with easy-to-use tools that lead to practical action. That's why we're deeply dedicated to building out ianacare – a support and navigation platform for family caregivers. Our mission is to encourage, empower, and equip family caregivers as they navigate the care at home. Our solution starts where the caregiving journey begins.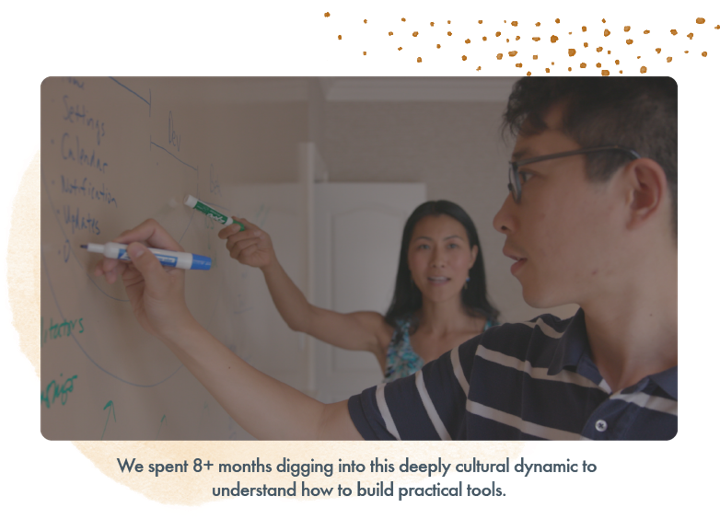 No one plans on being a caregiver. Every caregiver is thrust into this position triggered by a diagnosis, ER visit, or major fall. Before the full situation is even assessed, people first tell their friends and family. However big or small, we all have social circles in our lives that act as our "first responders". Yet, how many times have they responded, "Oh no. I'm sorry to hear that. Let me know how I can help!" The problem is that the caregiver doesn't even know what they need help with. They also fear being a burden to others. So, they quietly struggle to figure it all out by themselves, which then leads to deep isolation and loneliness. We wanted to start here.
The ianacare solution is a free app that congregates, coordinates, and communicates with your personal support team. Once you create your ianacare team, the platform easily coordinates the practical day-to-day needs such as meals, rides, rest care, child care, pet care, and house errands. It also keeps everyone updated in one private community that's not reliant on blasting personal information on social media.
We believe that community + technology = humanity. Ianacare's technology enhances human relationships and coordinates ways to provide support that the medical system just isn't built to provide. And it takes the power of our local community to show up for one another. There is just no other way to sustainably address caregiving without community - both the roles within multiple caregivers (like my dad, my husband, my brother and sister who did different things, but were just as important) and the broader community of friends, neighbors, coworkers, church, and other supporters in our lives. The desire to help and support already exist, so we just created a more updated and convenient way to coordinate it.

At the end of the day, all we truly desire as human beings is to be seen and loved. There may not always be a cure in our lifetime, but we can ensure that people aren't alone in their experience. The "IANA" of ianacare stands for "I Am Not Alone". Even one small act of support makes a huge difference in people's lives. Join us in igniting a movement of showing up for one another.