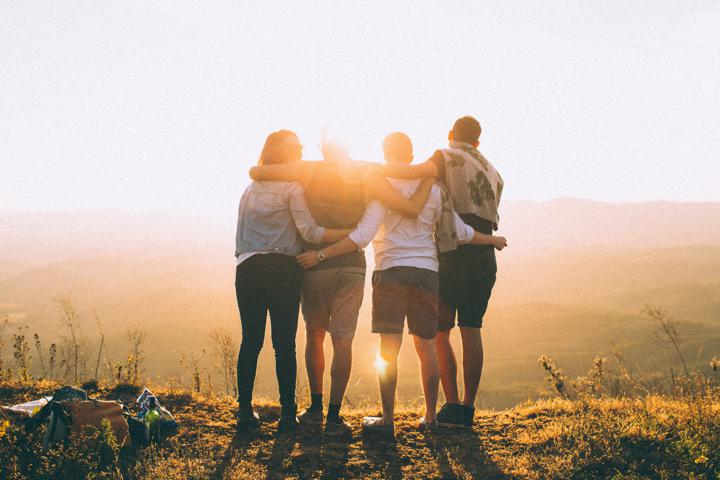 "How can I help?" might be the most common question caregivers hear from their friends, family, neighbors, and colleagues. But oftentimes caregivers are so busy they don't even know how to respond. Sometimes it just feels easier to say "I'm fine!"
Yet, many caregivers report that they suffer from clinical exhaustion. Taking everything on yourself can lead to burnout and have serious implications on the caregiver's own mental and physical health. 
So, how do we change the way we respond when someone asks how they can help? That's where ianacare comes in.
Using technology, we connect caregivers and their supporters on a single, easy-to-use platform. Caregivers can create lists of everyday tasks like meals, rides, pet and child care. With one click, supporters can offer to help by tapping "I GOT THIS" and the event goes on both of their calendars.
Empowering the people in your life to show up and offer support gives caregivers the peace of mind of knowing they don't have to do this alone. And it gives everyone the opportunity to support both the care recipient and the caregiver.

So how do you build your support team? We've created unique roles to make the platform work for all the different people in your life:
Care recipient: The one receiving medical treatment and/or needing caregiving.
Creating a team starts with the care recipient. This allows everyone in both the patient and caregiver's lives to show up and offer help!
Caregiver: The one who manages aspects of care for the care recipient.
Many caregivers don't even realize they are caregivers because the definition of caregiving has been so aligned with eldercare. While eldercare is one of the most common types of caregiving situations, it's important we recognize all the different types of care recipients caregivers support:
COVID-19 pandemic and remote care

Chronic conditions like Alzheimer's disease, cancer, heart disease, stroke, and other conditions

Children/adults with special needs or disabilities

Accidents & temporary care

Veteran support

Eldercare
Organizer: The one who helps the care recipient or caregiver coordinate support by rallying the team.
Organizers are like the maid of honor / best man for the caregiver. Whether it's rallying the support team or helping them navigate resources & benefits, they help ease the burden caregivers face every day.
Supporters: Friends, family, neighbors, coworkers, etc who are on the team and offer help when they can.
Supporters are everyone in both the care recipient and caregiver's life. From friends & family to neighbors, colleagues, case managers, and medical staff, these are all the people that are ready and willing to just show up and help!
Supporters can respond to help requests, proactively offer help, and post words of encouragement for both the care recipient and caregiver. They are the fabric of our personal social circles and are an integral part of giving caregivers the ability to choose community over isolation.
Ready to build your support team?