At ianacare, we know caregiving is a journey, not just a moment in time. That journey changes shape over time, and so do your needs as a caregiver. Our mission at ianacare is to create the tools and resources that make it easy to receive practical and emotional support- and we'll always work to make these tools more intuitive, impactful, and easy to use.
We're excited to release a new set of features in the ianacare app that will make offering & receiving help even simpler. 
Sending and receiving the right meal just got easier
Requesting or offering a meal is a great way to show love and support. But between knowing what the recipient likes or doesn't like, what they had for dinner yesterday, and if they are allergic to anything, it can become a complex and time-consuming task with lots of back and forth. Our new, updated meals feature now allows you to leave customized, detailed notes about restrictions, preferences, and more. Whether you're the one receiving or offering the meal, it's now more painless and practical.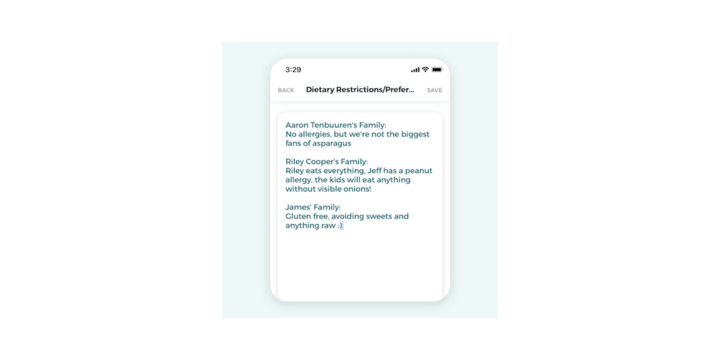 Additionally, you can see what other meals have been offered by other supporters, so you can avoid repetition without having to ask. And in the "Special Instructions" section, you can add any additional relevant information. For example, if you have food delivered by an app like UberEats, you can include instructions for the drop-off area, a preference for contactless delivery, etc., ensuring that the exchange is seamless and safe.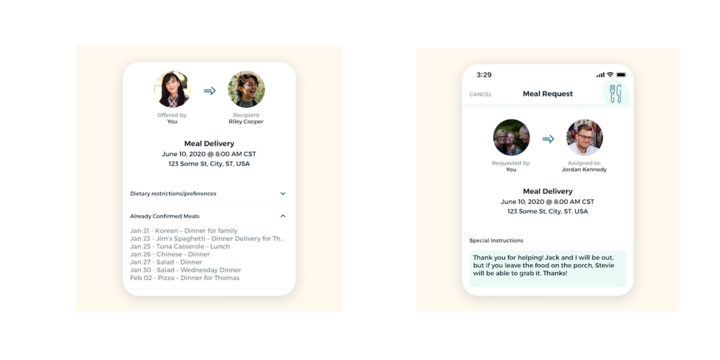 When deciding what to eat, we've all experienced decision paralysis- when too many options makes it harder to make any decision at all. To make choosing easier, we surveyed our real users and caregivers to come up with some of the most popular cuisine options, which you'll now find in the app.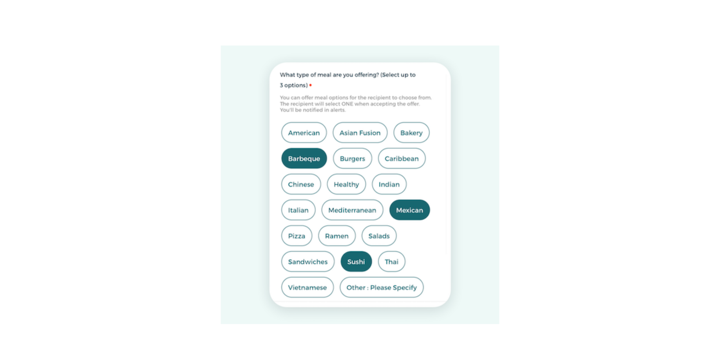 More privacy when and where you need it
We know you're sharing some of life's most private and difficult moments, and we work hard to ensure that your team remains a private and safe space to share this. At the end of the day, there are just some things we don't feel comfortable sharing, even with our biggest supporters. 
Whether it's particular appointments, prescriptions, etc., that feel more private in nature, you now have the capability to specifically select who can see certain information. When you create an event or help request, you'll have the option to toggle onto "private" (please note that it will always default to public, so you will need to be mindful to toggle on when needed).  
Any tasks set to "private" will only be visible to you, and whoever you've assigned/made the request to. We believe you should be able to freely use ianacare for all of your caregiving needs, without having to worry about protecting your loved one's privacy.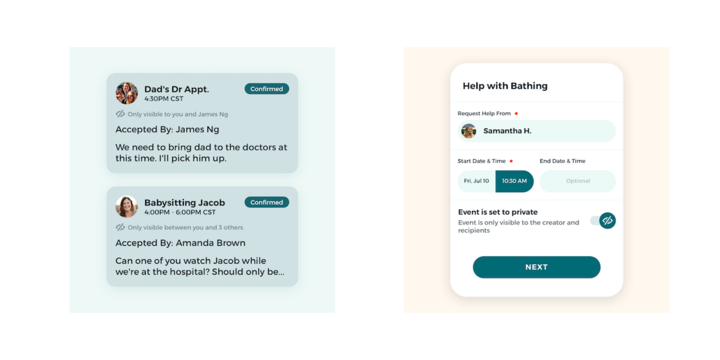 ianacare is built to be your one-stop-shop for all things caregiving, and now we've made it easier to centralize and organize your daily needs. With our new privacy features, you can create events or reminders that only you can see, allowing you to cut out the back and forth between personal calendars and ianacare.
While the updates section is important for updating and encouraging the team at large, sometimes you want to share more private news with only a few people. Now instead of leaving the ianacare app to start a separate text chain, you can send a private direct message to a subset of your team right from the app.
Caregiver to caregiver support
Every caregiving situation is different, and we know that some of you are co-caregiving, whether it be with siblings, a spouse, or a friend. In these cases, you may need to coordinate or request care and support from other caregivers on your team rather than your typical supporters. The updated ianacare app makes this possible using the same process as you would to request help from a supporter.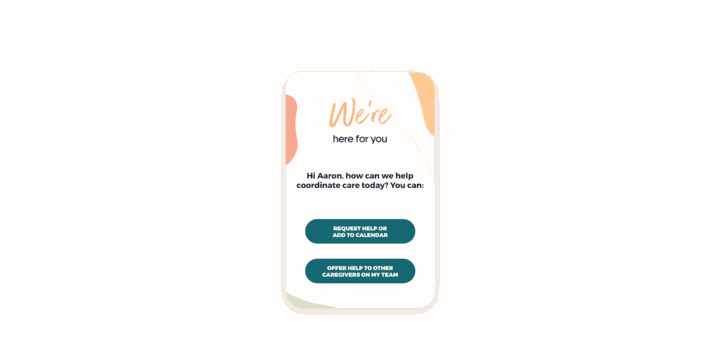 We're continually making improvements to ensure you have the tools and resources to help you feel seen, heard, and supported.
We welcome your feedback and suggestions to continue improving the experience! You can always reach us at help@ianacare.com.
- The ianacare team