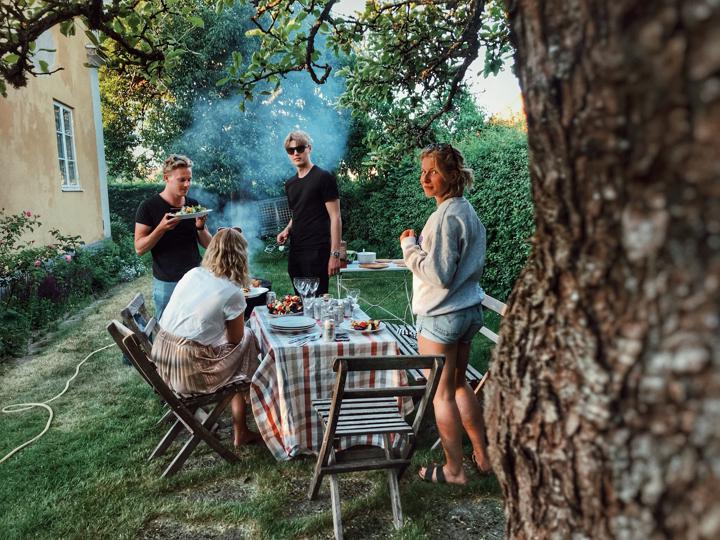 I consider myself a ninja-level caregiver. Over the last ten years, I have cared for my husband through a bone marrow transplant and multiple cancers. I know the protocols for when to worry and who to call. I know how often he should visit the doctors and what tests he should be given. I know what's considered safe for him and what to avoid. 
At least I used to. 
Since COVID-19 came into our lives last March, I feel like the handbook that I had memorized on how to keep him safe and alive no longer applies, and that every attempt I make at writing a new one ends with so many edits that it ends up unreadable. It felt a bit easier in the beginning when almost everyone was staying home. But as things have started to reopen, every decision we make feels complicated and perilous.
To help, I have come up with a list of questions that I ask myself when trying to decide how to live our life. Please note: my husband has a compromised immune system and chronic kidney disease and is therefore considered high-risk. The questions I ask myself in order to keep him safe may be more or less extreme than what your family needs.
1. What do I know about what's safe right now?
Not much, or at least not much with confidence because what has been reported is constantly changing as the science evolves. I do my best to stay up-to-date with the CDC guidelines, but doing just that could be a full time job! As we learn new things, I adapt our family's guidelines as it makes sense to do so.
For instance, in the beginning, we weren't ordering take out or having friends drop meals off. But now that the data shows that surfaces are less dangerous than once thought, we have started to loosen our restrictions a bit around these items, while keeping them in place around people.
2. Can I create a scenario that will meet our needs?
We have decided that for our family, we feel comfortable spending time with others outside, six feet apart, and masked. We have invited a few friends over and have been clear beforehand that those are the rules, as well as that we won't be offering food or drink and that they can't use our bathroom. Amazing hosts, right? We joke that it's a true test of friendship to follow those guidelines, but that it's what we need to feel safe at this point. 
3. Will others comply?
When deciding who to invite, we also take into consideration if the people we are inviting will actually comply with the rules we've established, not just when they accept the invitation, but also once they arrive. We're clear up front about what we need, but don't want to be put into a hard situation of having to frequently remind or ask them to mask up or scoot back. We pick our guest list carefully, based on people we know will be agreeable and able to meet those needs throughout the visit.
4. Will it be enjoyable?
When I design a scenario that fits our family's safety guidelines, I stop and ask myself if once those restrictions are in place, I will enjoy the event. I need to consider if being masked on a hot day in the backyard will be more fun than just doing a virtual Happy Hour in the air-conditioning. I also think about if, even in this scenario I've created, I will experience feelings of anxiety that may hinder me from enjoying the event.
5. Will the benefits outweigh the risks?
There is so much we still don't know about the virus and how it spreads which means that even the most carefully concocted scenarios involve risk. When deciding whether or not to engage in something, I stop to think about the potential benefits in relation to those risks. For example, our teenage daughter recently spent time outside with a friend. We decided that the benefit for her mental well-being after being isolated for so long made this calculated risk worth it.
In the same way, for her upcoming Confirmation at church we are bringing a handful of relatives together (still spaced apart and masked) for this milestone in her life. On the other hand, we are cooking at home (no risk) instead of going to restaurants (risk) and choosing not to go inside any stores (risk) because we can have those same items delivered to our door (very little risk).
6. Is it worth it?
I have spent lots of time over the years at my husband's bedside in the ICU, in moments when he has been intubated. Because of this, I don't have to use much imagination to picture the worst case scenarios if he became infected with Covid 19. I miss our old life dearly. I miss hugs. I miss having friends and family in my house. I miss roaming the aisles of Target. I miss sending my daughter to school.
But the biggest question I ask myself as I make any of these daily decisions during this time? Is it worth it? Is seeing this friend in person or talking to that neighbor this close or going to get that ice cream cone or shopping at that store worth my beloved husband ending up in the ICU, this time without me able to be by his side? 
It is hard to imagine anything that would feel worth that consequence, and yet, we are in this for the long haul and know that it's not good for any of us to just stay locked up. And so, I loop back to question one, then two, then three...and I make decisions as I am able, praying that I never have to look back and think, "If only I hadn't…"