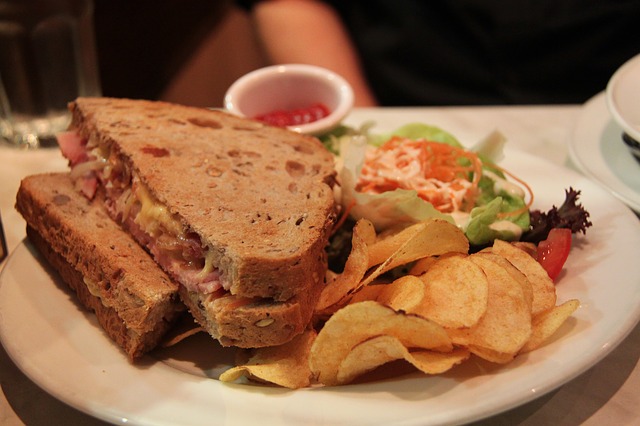 In the caregiving world, the term "sandwich generation" is often used as a way to paint a picture of the complex and varied roles played by a caregiver. This phrase has become so prevalent in mainstream culture, that in 2006 Merriam-Webster and Oxford English Dictionaries officially added the term to the dictionary. There it is defined as "the generation of people still raising their children while having to care for their aging parents." 
Journalist Carol Abaya stretched the sandwich metaphor even further by creating names for the most common care scenarios:
Traditional Sandwich

: This refers to

caregivers of two generations

: both their own children and their parents.

Club Sandwich

: There are two types of club sandwiches, both of which refer to caring for three generations. The first references adults in their 30s and 40s, who have

young children

and both

aging parents

and

grandparents

. The second refers to adults in their 50s or 60s, who provide care for their own

parents

, as well as for their

adult children

and

grandchildren

.

Open-faced Sandwich

: Anyone else

involved in elder care

is referred to an open-faced sandwich.
A caregiver myself, I am always grateful when I see attention and recognition given to the often overlooked and under appreciated role of caregiving. I welcome the metaphors and the additions to our lexicon, as they help to bring caregiving into mainstream conversation and understanding. 
But, as often happens as a forty-year-old caring for my husband, I am disappointed that I don't see myself represented in these caregiving scenarios. An entire menu of sandwiches, and none of them describe me. 
I have a thirteen-year-old daughter, parents in their seventies, and a husband with a life-threatening chronic illness. Not a traditional sandwich, not a club, and not even open-faced. 
And so, I would like to propose a new menu item, one that will illustrate not only my family, but countless others in my situation: A sandwich with a side of chips. 
I find it striking that "chips" (spouses/partners) are not included in any of the sandwich metaphors. I was also surprised to see that when the Family Caregiver Alliance reported in 2019 the following statistics about who it is that caregivers care for, that same category is conspicuously absent.
42% care for a parent (31% for a mother, 11% for a father);

15% care for a friend, neighbor or another non-relative;

14 % care for a child;

7% care for a parent-in-law;

7% care for a grandparent or grandparent-in-law. [National Alliance for Caregiving and AARP. (2015). Caregiving in the US
This leads me to wonder: when we care for our spouse, is it not considered caregiving, but instead just part of being married? I have certainly heard fellow caregivers who hesitate to label themselves as such, instead saying, "I'm just a wife," or "I'm just taking care of my spouse, just like anyone would." 
At this moment, the date of my husband's diagnosis falls precisely in the middle of our eighteen years of marriage, slicing it into equal parts before diagnosis and after. Comparing these two halves, I can tell you unequivocally that the role I have had for the last nine years and the things that I now do, know, and worry about are entirely different from those first nine years. 
Then, I was "just" a wife. Now, I am so much more. I am a wife and a caregiver.
Spousal caregivers need their own title, category, and recognition because what we do is challenging in its own unique way. An article from AARP reports, "Estimates of the divorce rate for couples in which one spouse has a serious chronic illness is as high as 75 percent.
Spousal caregivers are said to be more prone to depression than adult children who are caregivers. These spouses often lose not only physical intimacy with their ill loved ones, but also deep friendship if those partners are no longer emotionally or cognitively capable of serving as their confidants. They frequently have to mourn their past joys as a couple along with the dreams they had held for future happiness." 
An additional challenge for those of us spousal caregivers who are younger than retirement age is that our partners, some who may have been in rising careers like my husband, are no longer able to work. This adds the responsibility of being the sole income earner on the caregiver, at a time when the tasks at home are mounting. 
Having a spouse who is ill may also mean that more or even all of the responsibility of caring for the "bread" (the children and aging parents) is left to the caregiver as well.
We do all of that and we're not even on the menu? 
My fellow spousal caregivers, I want you to know that I see you. I see you juggling all the people in your lives: young, old, and everyone in between. I see the bulk of the responsibility for three generations of people you love resting on your shoulders, handling in a day everything from signing field trip permission slips to refilling prescriptions to touring nursing homes, all while you manage to work outside the home that you miraculously keep running. 
Spousal caregivers: I see you and you know what I think? I think you're all that...and a bag of chips.