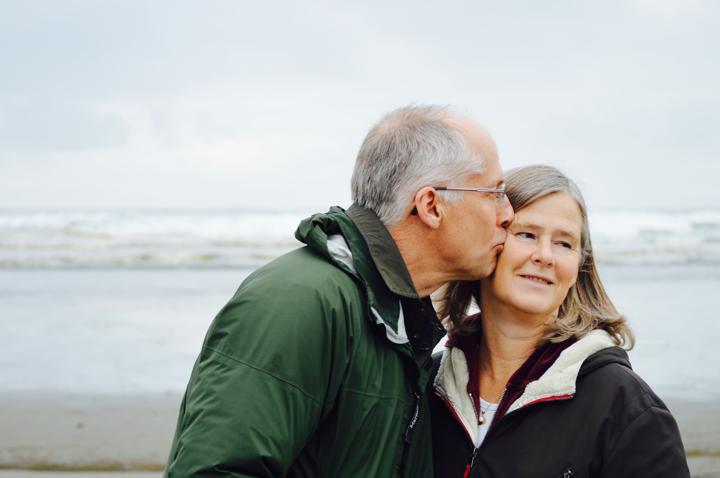 One of the most difficult parts of caregiving is navigating the health insurance programs that are available. Governmental programs can be complex. Private plans can be expensive and restrictive. And paying out-of-pocket is often impossible.
With the coronavirus pandemic it is even more imperative that your loved one have access to adequate health insurance. Since it is the largest governmental health insurance program available, Medicare is a good place for caregivers to start their research.
Medicare is the federal health insurance program for people who are 65 or older, certain younger people with disabilities, and people with End-Stage Renal Disease. Medicare is not to be confused with Medicaid, which is the main governmental health program for low income patients. Some people are eligible for both.
This post will cover what Medicare offers, how it is structured, and helpful resources.
What Medicare Covers
Before you dive into choosing the right Medicare plan, the first question you need to answer is whether Medicare is even relevant to your friend or family member. If your loved one has inexpensive but still comprehensive insurance coverage through another source—an employer or a union, for example—it may not be necessary.
However, given that Medicare is the largest health insurance program in America, it is worth exploring to see if it can help.
Medicare primarily covers these five services:
Skilled home health services: Skilled nursing care and occupational, physical and/or speech therapy at home are covered if your loved one is homebound and a doctor orders these services — but only for a limited time, usually after a hospitalization and only through a Medicare-certified home health agency. A beneficiary can still get home health care if he or she attends adult day care.
Personal care and home health aides: If patients qualify for skilled home health services, Medicare will pay for an aide to help with personal care for the time they're receiving skilled services. Unfortunately, Medicare does not pay family members.
Skilled nursing facilities: Medicare pays for a nursing facility when qualifications are met — such as having spent three days as an inpatient in a hospital — and only for a limited time.
Hospice: Medicare provides support and comfort to beneficiaries who are dying, including services not usually covered by Medicare: household chores, companionship, support to the patient and family. Medicare also pays for short term care for hospice patients so the caregiver can rest.
Medical supplies and equipment: Medicare pays for certain supplies and equipment when medically necessary.
Medicare Plans Explained
Medicare has various plans to choose from. Before you commit to one, make sure you have a good understanding of your loved one's health conditions, current insurance coverage (if any), finances, and support network. This will make choosing a plan a clearer process.
There are two main Medicare programs to know about:
Original Medicare – This includes Part A and Part B. With this program, you can use any doctor or hospital that takes Medicare, anywhere in the U.S.
Medicare Advantage – This is an "all in one" alternative to Original Medicare. These "bundled" plans include Part A, Part B, and usually Part D giving you a good amount of coverage. Most plans also offer extra benefits that Original Medicare doesn't cover – like vision, hearing, dental, and more.
Confused about what all of these "Parts" mean?  Here's some more detail about what each includes.
Medicare Part A (Hospital Insurance): Part A covers inpatient hospital stays, care in a skilled nursing facility, hospice care, and some home health care.
Medicare Part B (Medical Insurance): Part B covers certain doctors' services, outpatient care, medical supplies, and preventive services. 
If the patient has Parts A and B, ask if a doctor or supplier accepts "assignment" before proceeding with care. Assignment is an agreement between Medicare doctors, health-care providers, and suppliers to accept the Medicare-approved amount as payment in full. 
Parts A and B (Original Medicare) do not require referrals. Any doctor who accepts Medicare is accessible anywhere in the country. For people who travel often or live in multiple states, that's appealing. Paired with a Medigap plan, out-of-pocket costs are happily predictable.
That said, there is no limit to how much you pay out-of-pocket each year. For example, the 20% out-of-pocket coinsurance responsibility could be high if your loved one needs chemotherapy. 
Medicare Part C (Medicare Advantage Plans): Medicare Advantage Plans are offered by private companies that contract with Medicare to provide Parts A and B benefits. Medicare Advantage plans will have different provider networks, copays, and drug formularies.
Many Advantage Plans cap how much you pay out-of-pocket per year. They also offer prescription drug coverage. Also, many offer perks like vision and dental care, wellness programs, gym discounts, and nurse hotlines. Learn more about how Medicare Advantage works here. 
Keep in mind that with Advantage Plans, you may need to get referrals to see specialists. And Medicare Advantage plans may add drug deductibles and specialist visit copays.
Medicare Part D (Prescription Drug Coverage): There is no coverage for prescription drugs under Parts A and B, but you can add Part D. Part D Plans are offered by private insurance companies who agree to provide at least the minimum benefits required by Original Medicare.
If your loved one has prescription coverage in addition to Medicare, such as through employer coverage, Medicare uses "coordination of benefits" guidelines to determine which insurance pays first.
Medicare Supplemental Insurance ("Medigap"): Medigap helps pay some of the costs that Parts A and B don't cover, like deductibles, copays, and coinsurance. You must be enrolled in both Part A and Part B to be eligible. Plan F is the most comprehensive Medicare supplement policy.
How Do You Get On Medicare?
Thankfully, Medicare makes it relatively painless to sign up. In fact, your loved one may already be on it. Follow these 3 steps to enroll your loved one or to see if they are already covered:
1. Sign up for Medicare through Social Security
If your loved one is over 65 (or turning 65 in the next 3 months) and not already getting benefits from Social Security, you need to sign them up to get Part A and Part B.
If they already get benefits from Social Security, they'll automatically get Medicare Part A and Part B and don't need to sign up. Medicare will send them a "Welcome to Medicare" packet 3 months before they turn 65.
They'll still have other important deadlines and actions to take, so make sure to read all of the materials in the packet. (If your loved one lives in Puerto Rico, they'll only get Part A. If they need Part B, whoever is in charge of their care needs to sign them up for it.)
You can also sign up for Medicare online or contact Social Security. Social Security will review your records to see if you qualify for Medicare.
2. Choose your coverage
People get Medicare coverage in different ways. As part of the official "Welcome to Medicare" packet they will get important information about coverage options and a "Medicare & You" handbook once enrollment is complete. They'll also get mail from private insurance companies, agents and brokers, marketing the Medicare Advantage plans they offer.
3. Complete the "Year 1: Medicare Checklist"
During their first year with Medicare, follow this checklist to get the most out of Medicare coverage and be prepared in case of emergency.
Medicare Plan Finder can help you compare all of your options and find what best meets your needs.
Additional Resources
To get into more details about which plan fits your loved one's circumstances, check out these resources: