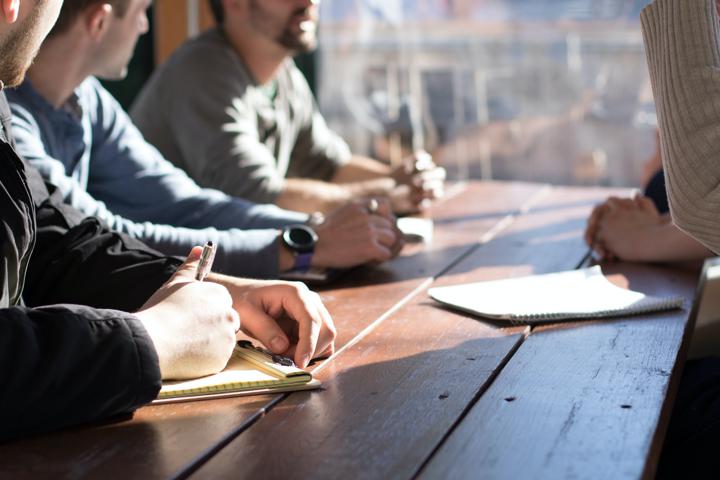 When you enter the workforce, you quickly learn that part of the culture of being a professional is celebrating life events for your co-workers. Birthday cakes. Faux wedding showers. New baby gifts from the team. It all becomes a normal part of work life. 
And most employers are open and accepting of whatever flexibility is needed to go along with those life events. Whether it is in official capacities like maternity and paternity leave or just the acceptance of someone needing to leave early to go finish up some details for their upcoming nuptials.
But not every life event is as openly discussed or accounted for. 
As managers and co-workers, we have much less of an understanding of what our colleagues are going through when they begin caring for an aging loved one or a loved one who has been diagnosed with a short or long term illness or disability. 
We're not trained in how to respond or accommodate their needs. This leads to many people struggling in silence instead of taking advantage of available programs or negotiating for the flexibility that they truly need.
So, how can we be a better ally to our caregiving employees and co-workers (even if they don't identify with that term)?
1. Provide flexibility, but be clearly aligned on parameters.
Caregiving is unpredictable, making day to day life hard to plan. You can provide flexibility by changing hours/shifts, being understanding with last-minute changes, granting extensions in deadlines, or temporarily lessening your employee's workload. Whatever you can do, go beyond simply promising "we'll be flexible." Instead, clearly define and align expectations, so everyone feels secure in the plan moving forward.
2. Don't let caregiving be an excuse for you or for them.
Your colleagues still have tasks and work that needs to get done. While it may feel insensitive to focus on professional expectations, but it will actually make your caregiving co-worker employee feel more at ease to have that conversation and ensure they aren't being passed over for new opportunities automatically. 
3. Ask questions and check-in, but don't pry.
Everyone has a different type of relationship with their coworkers and managers. As a rule of thumb though, caregiving situations can be quite personal and sensitive. While you'll want to check in to see how they are doing, you don't want to pry into details that are not being offered. Be an open ear, but not a pressure-filled questioner. 
Want to learn more about working caregivers?  Download our free fact sheet to get up to speed on the life of a family caregiver and learn how you can better support them at work. —> Download Now.